THE 48-HOUR FILM SPRINT is now underway!! You May Join In at ANY Time. Just register your team by sending your team name and location to info@lakecharlesfilmfestival.com and get going! Good Luck to All the Teams! We Can't Wait to See Your Completed Films!!!
Here are the rules for the 2017 LCFF 48-Hour Film Sprint:
Starting now, you have 48 hours to complete a short film. If you haven't registered your team yet just send us an email to info@lakecharlesfilmfestival.com and tell us your team name and where you are competing at. It is FREE.
1.) You must make a complete short film 3-10 minutes in length. It should contain a title, music, and credits. The film shouldn't have any copyrighted material used in it (like music, video clips, etc. It must be your own original creation. If you're looking for music to use the internet is full of original royalty free music and video that you can download.) 2.) Your film can be any genre you wish but MUST contain all three of the following elements:A. a character named Mr. Bojangles who is a retired hit man.B. a fortune cookie.C. the line of dialogue: "Have you ever danced with the devil in the pale moonlight?" 3.) you have 48 hours to complete your film. Once completed, upload to youtube or vimeo and send us the link to info@lakecharlesfilmfestival.com . The deadline is Sunday, September 24 @7PM central time. Please don't password protect your video. Include your team name in the email. 4.) We ask that you don't share your film on FB or other social media until after the festival. We would like for your film to have its premiere at the fest. They will be shown sometimes on Saturday, Oct 7. We will have a schedule out soon. We encourage you to periodically email us a photo of your team at work and we will post it on our FB page.
---
On Your Mark... Get Set... GO MAKE A MOVIE!!!!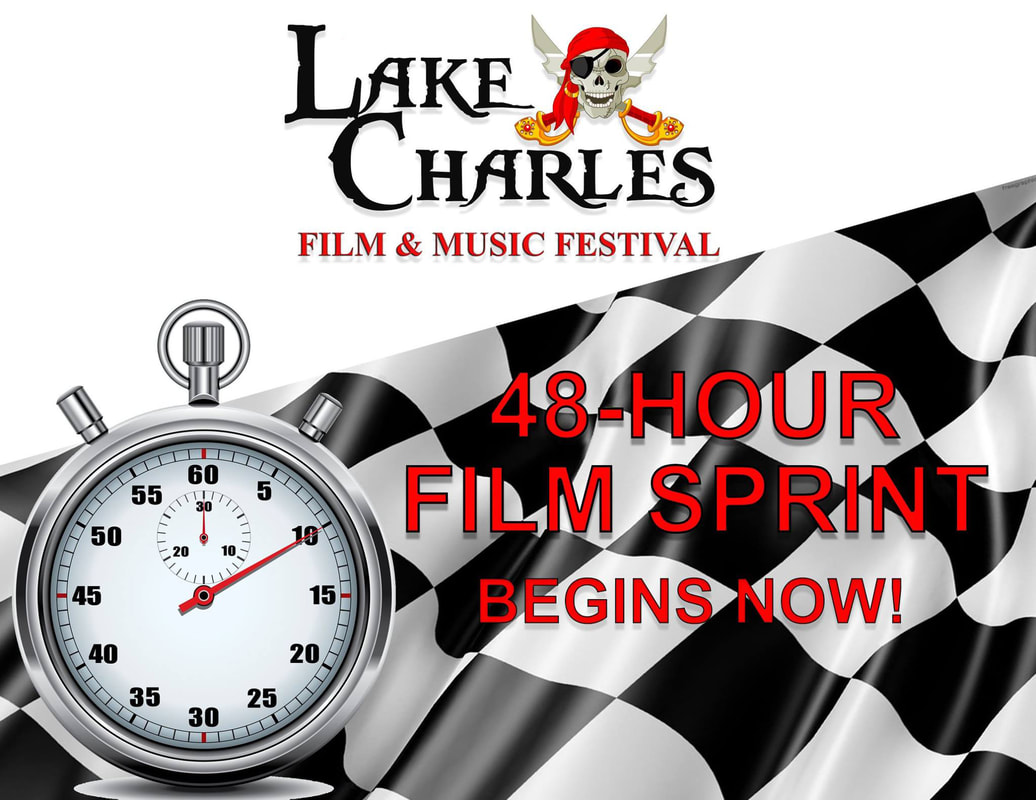 ---
---