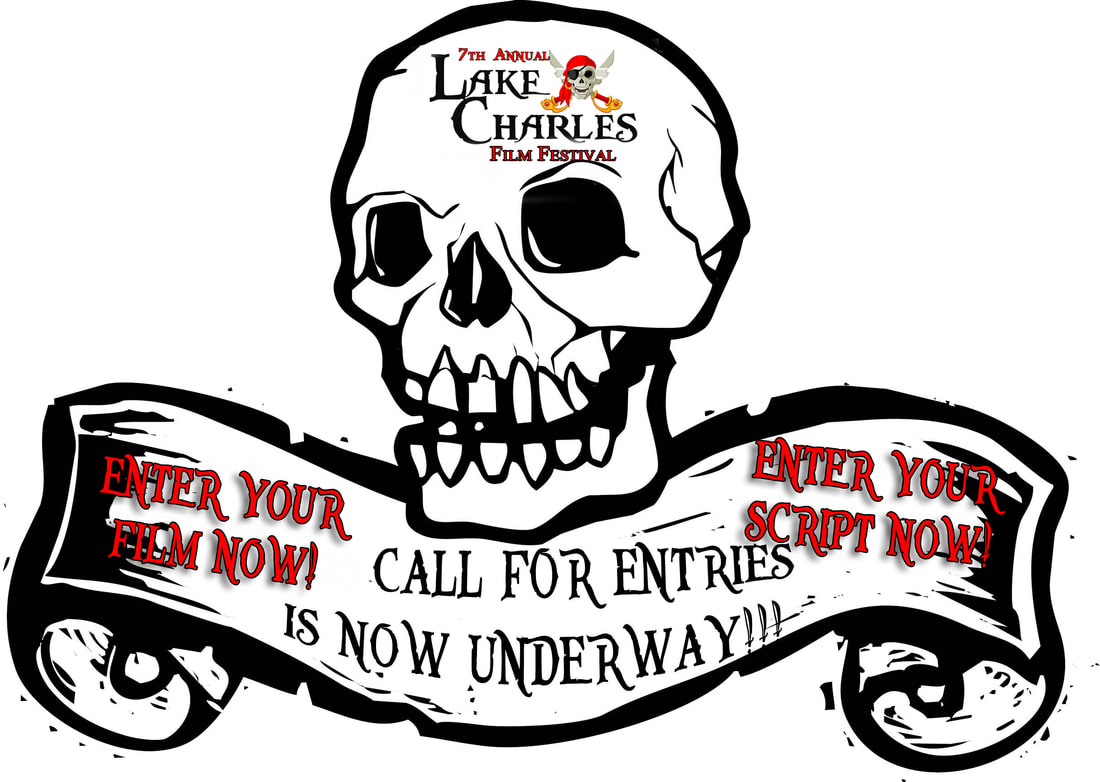 The 2018 Lake Charles Film Festival
"Call for Entries" has begun!
To submit your film or screenplay click on one of the logo buttons below.


---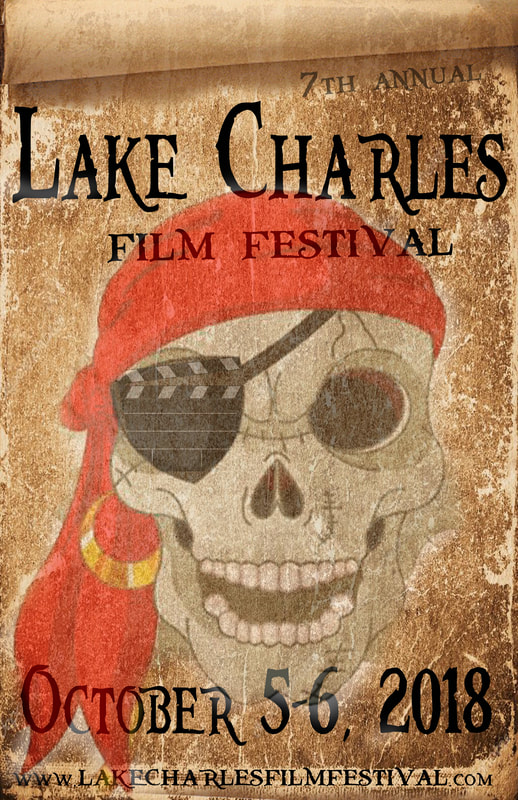 ---
Here is the list of winning films & screenplays from the 2017 Lake Charles Film Festival:
2017 LAKE CHARLES FILM FESTIVAL
WINNING FILMS & SCREENPLAYS

FEATURE FILM
1ST Place – American Satan
2nd Place – Indecent Justice
3rd Place – Painted Woman

SHORT FILM
1st Place – Lawman
2nd Place – The Johnny Starr Story
3rd Place – Children of War

BEST ACTOR
Andy Biersack (American Satan)
Best Actress
Michelle West (Indecent Justice)

FEATURE SCREENPLAY
1st Place – Neptune's Daughter: The Mermaid of Avalon
2nd Place – The Last Vikings
3rd Place – Cannabis Cannibals

SHORT SCREENPLAY
1st Place – Garage Band
2nd Place – Dakota Caves – 2 Miles
3rd Place – The Barking Spider

HOME GROWN
1st Place – The Importance of Sex Education
2nd Place – Mommy
3rd Place – Creatures of God

FEATURE DOCUMENTARY
1st Place – Forgotten Bayou
2nd Place – Big Fish Blues

SHORT DOCUMENTARY
1ST Place – Clementine Hunter's World
2nd Place – When the Rivers Rise
3rd Place – Don't Sell my Guitars

48-HOUR FILM SPRINT
1st Place – In Vein
2nd Place – Reel Life
3rd Place – 6' Apart

ANIMATION
1st Place – Lover's Meet

WEB SERIES
1st Place – Brewstars
2nd Place – Orazio's Clan
3rd Place – What I Would Do

MUSIC VIDEO
1st Place – Forty Miles to Macon
2nd Place – Atlas World
3rd Place – Put Me on a Train

FOREIGN FILM
1st Place – Gorilla
2nd Place – Ghostroads: a Japanese Rock N Roll Ghost Story
3rd Place – Burning Soul

STUDENT COLLEGE
1st Place – Rocket
2nd Place – Down to the Last
3rd Place – Intrepid

STUDENT HIGH SCHOOL
1st Place – His First Time
2nd Place – A Little Love Goes a Long Clay
3rd Place – Journey



Withoutabox logos are trademarks of Withoutabox, a DBA of IMDb.com Inc. or its affiliates.

---